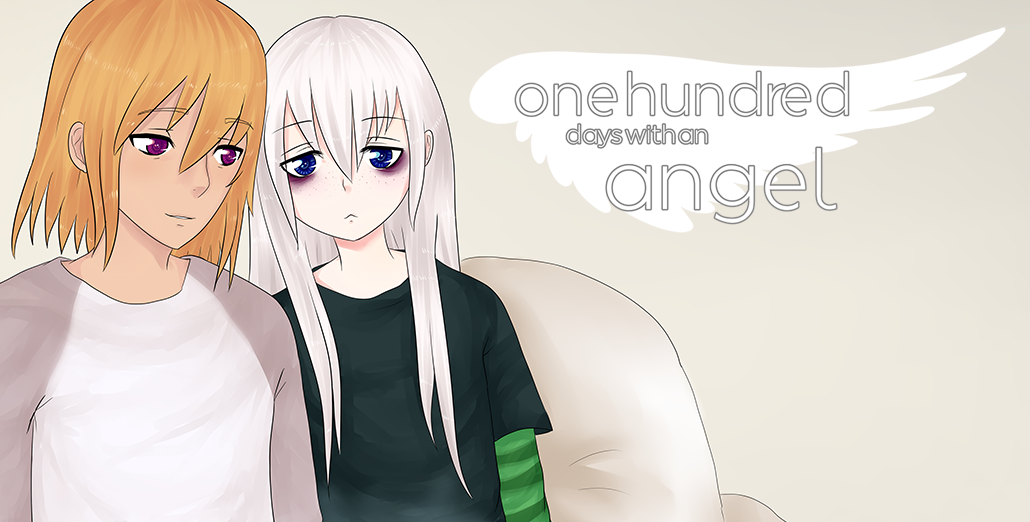 One Hundred Days With an Angel (Demo)
Hello, this is the first update I'm writing :3
I attached som CG's and characters sprites that are not on the demo version so you can see the progress instead of only reading about it. I'll not post any text and avoid posting pictures that might spoiling the story too much, so don't worry about that when reading these updates ^^
Writing:
The text is finished up to day 04. After that there's a timeskip or a week and day 12 starts, I'm working on writing that at the moment.
I'll be focusing on writing until I get to the end of day 15, which when the next week-long timeskip happens. I'll then start working on the art again.
There are some scenes on these days that are a bit hard for me to write, since they deal with Abel's self-harm struggles, so it might take a little longer to write than other, well, lighter scenes :c
And I actually took the time to write the last scene of the true end for some reason. It'll probably change a lot when I really get there, but it was fun to do!~
Art:

I finished the CGs, backgrounds and character sprites needed for the first fourteen days of story. The next things I need to work on are the CG's and one background I need for day 15.
Most of the interface work has already been done.
Mikaela:

Maybe you noticed a new character when you looked at the images? Her name is Mikaela and she's a friend of Seisyll. She's briefly mentioned on day 04 and then finally makes an appearance on day 15. Of course she has much more sprites than that, I just wanted to show her design.
By the way, here is an early design of her: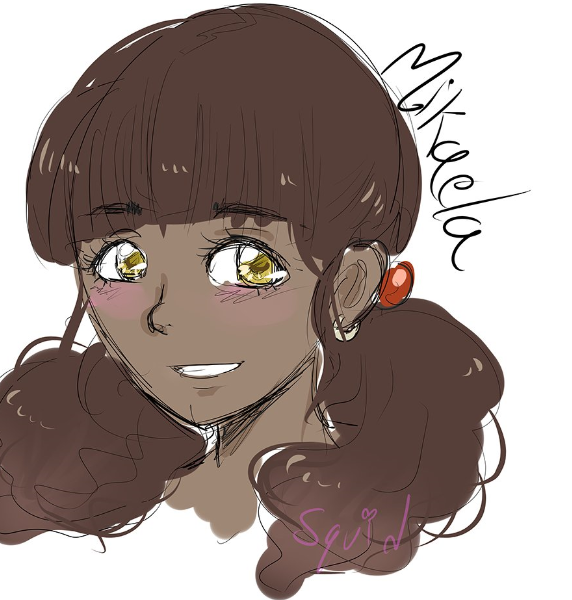 I ended up taking away her ponytails because I tought that not many 28-year-olds would really wear them :x
This is all I have to show you guys for now, but I'll try to post things as they're being done instead of putting way too much into just one post :X
Thanks for reading <3
Get One Hundred Days With an Angel (Demo)